If you are familiar with the Burst ecosystem, you most likely have heard about Daniel Jones (@nixops), Tamara Sanchez (@grlz2grlz) and Pete Skrzyniarz (@pskrzyni81) – these three community members have been hard at work increasing real-world adoption of our favorite cryptocurrency. You will find here the report of Daniel and Tamara from a week of conferences, events, and various networking activities. Pete already published his experience on Reddit.
---
A little over a week ago, we petitioned for the community to burstraise so we could attend the Blockchain North West conference in Seattle, Washington. We know many of you have been anxious with everything that is going on surrounding the Burst community. We apologize for not providing you an immediate response but we wanted to gather all information of importance first. Rest assured that we have not slowed down a bit our work for the community.
Friday – 06/01
We began our journey with a Burstcoin presentation at ActionSpot, a co-working community and startup incubator in the heart of Silicon Valley. The audience was quite receptive and enthusiastic.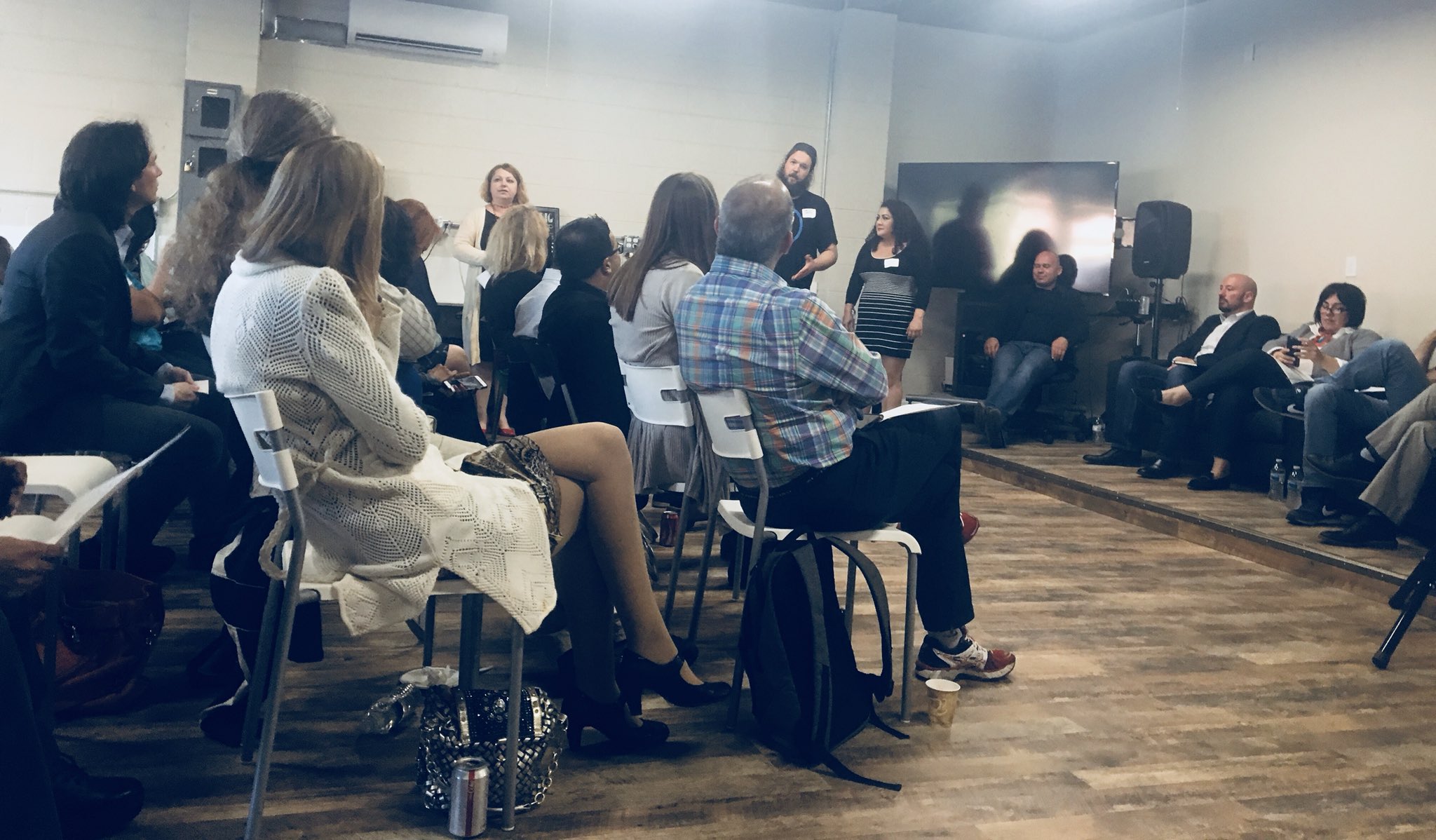 Sunday – 06/03
We flew out of San Jose, California very early Sunday morning, direction Seattle. We settled into our AirBnB so we could begin working and figuring out what we would do. We talked to some of the businesses we transacted with regarding Burst acceptance.
Monday – 06/04
On Monday, we attended the Blockchain Mixer, a meet and greet that lasted a few hours in a workplace building, and we were happy to find Pete there.  The mixer was mostly networking and talking with the 50+ attenders about what we were doing. We managed to play the "What is Burstcoin" YouTube video on a projector thanks to Pete. We met some people very interested in learning more about burst. We then finished off the day at a bar and continued to meet blockchain enthusiasts.
Tuesday – 06/05
We got up really early on Tuesday morning to show up to the event and arrived there at about 7:00 a.m. We managed to do some nice teamwork with Pete who was extremely diligent and helping to bring people that would have walked away in. We met with many businesses, some familiar with Burst like BNFT or SignatureIT, and others that had never heard of us.
After the panels Daniel held, we were happy to see that a lot of people were interested in talking to us.  We have made a lot of contacts which we are following up with and in contact with as we may be organizing another event in the North West. We don't want to overpromise, we just like to surprise you guys.  We are waiting on more videos from the event, and the video interview about Burst will come soon.

Once the event was over, we were finally able to unwind and hang out with other sponsors in the likes of DNA, BNFT, IBM.  We are working on developing partnerships with everyone we contacted and as more issues go out, you will see the fruit of all of our efforts.
.@nixops discussing #ProofofCapacity and @Burstcoin_dev at @BlockchainNW #burstcoin #BlockchainNW pic.twitter.com/deCKeYDDUD

— Tam Sanchez (@grlz2grlz) June 5, 2018
You can find a few videos of the event on our YouTube channel.
Wednesday – 06/06
We flew back in on Wednesday and attended Tulip conference in San Francisco. We were thankful to have sponsored Blockchain NW instead of Tulip as the latter was slightly underwhelming. We nevertheless talked to some people about Burst and passed out some cards.
Saturday – 06/09
Daniel taught a class at ActionSpot, one of our partner businesses.  The class was in conjunction with ActionSpot, Women Who Code and was part of a series called "Introduction to Blockchain Application Development".  We helped the group set up new full nodes and discussed how blockchain works, and began working on building a Burst block explorer as a starting project.
Once again, we want to thank you for providing us an opportunity to represent you at Blockchain NW and all other events. We had a great and very productive time. Please stay tuned regarding Blockchain NW and further outcome. We are planning to livestream an AMA to answer all questions you might have concerning our events and Burst adoption in general.