With the publication of the Burst Dymaxion white paper on December 27th 2017, the PoC Consortium announced to the world its plan to transform Burst into a top crypto contender. Doing that requires – at first – a three steps process resulting in a complete technical makeover: three hard forks to bring the all-around sustainability of a cryptocurrency with global ambitions.
The first one – the pre-Dymaxion hard fork – was designed to rise Burst to eye level with the top 50 projects. The goal of this "biggest Burst upgrade to date" was to strengthen and maximize the potential of the Burst blockchain. This is being done by improving transactional capabilities (with Multi-Out Transactions and 4 times bigger blocks, enabling a maximum of 80 transactions per second), reducing transactional costs (with dynamic transaction fees), and ensuring the fact that the Proof-of-Capacity consensus algorithm is ungameable (with PoC2). The pre-Dymaxion hard fork lays the foundations of the future Burst and prepares it for the Dymaxion and its lightning network of colored tangles.
The first phase of the pre-Dymaxion hard fork was planned to be automatically enabled at block 500,000 and to contain everything but PoC2, which will be automatically enabled with the second phase at block 502,000. Dividing the process in two phases helps to ensure optimal network stability during the transition.
And… the first phase is a complete success!
The fork was enabled as planned at block 500,000 this Sunday. As expected, all outdated wallets (versions before BRS 2.2.x) went on a fork and the few pools operating on outdated software forked as well. If you haven't already, make sure you are using the latest softwares and mining on a pool that supports the hard forks. And always keep in mind that your funds are safe anyway.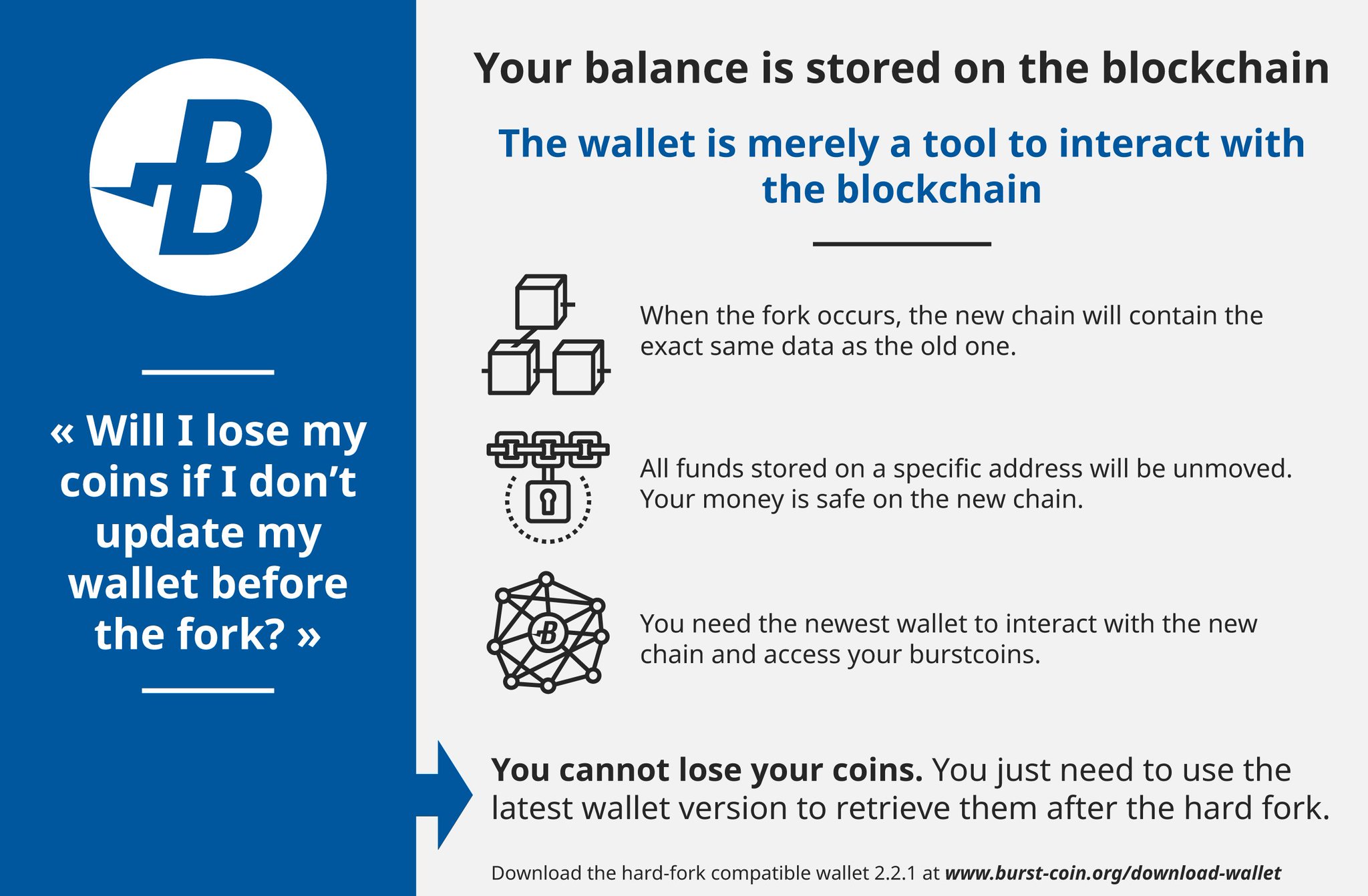 So, what now? After months of coding and stress, the PoC Consortium developers can finally celebrate.
Looks good so far! pic.twitter.com/rjwpaC4qYY

— PoC Consortium (@PoC_Consortium) June 10, 2018
They will be busy searching for anything that can be enhanced and hunting any potential bugs for the next few days. Stay informed, and stay tuned for more on what to expect going forward. The PoC Consortium developers will unveil their post-hard fork plans shortly after they are assured that everything is stable and going well.
In the meantime, let's get prepared for round 2: the PoC2 switch at block 502,000!